Agency life – greater than the sum of its parts
Are you are looking for a new job? Have you ever considered working for an agency? If you can think on your feet, enjoy new challenges and love working in an international environment, you may want to consider applying for a job in an agency like infill healthcare communication. Here is what to expect:
What do we do?
We are a medical marketing communications agency working with German and international healthcare sector organisations. We offer digital media solutions, meeting concepts and medical writing to help our clients deliver their key messages to their target groups and peers. These target groups consist mainly of physicians from all over the world.
What is our product?
We offer a variety of products and services. For an overview please consult our Services page. The needs of our clients are at the centre of each project. This means we don't have a fixed solution but we tailor our offering according to the particular requirements of each client at any given time. Knowing and connecting all our products and services is key to achieving a successful overall outcome and the success of our agency.
What are the roles in a healthcare communications agency?
To deliver our product range, we employ and train many specialist professions. These include graphic designers, IT consultants, medical writers, project and event managers and web designers. Our team also includes medical scientists, strategic consultants and marketing communication specialists.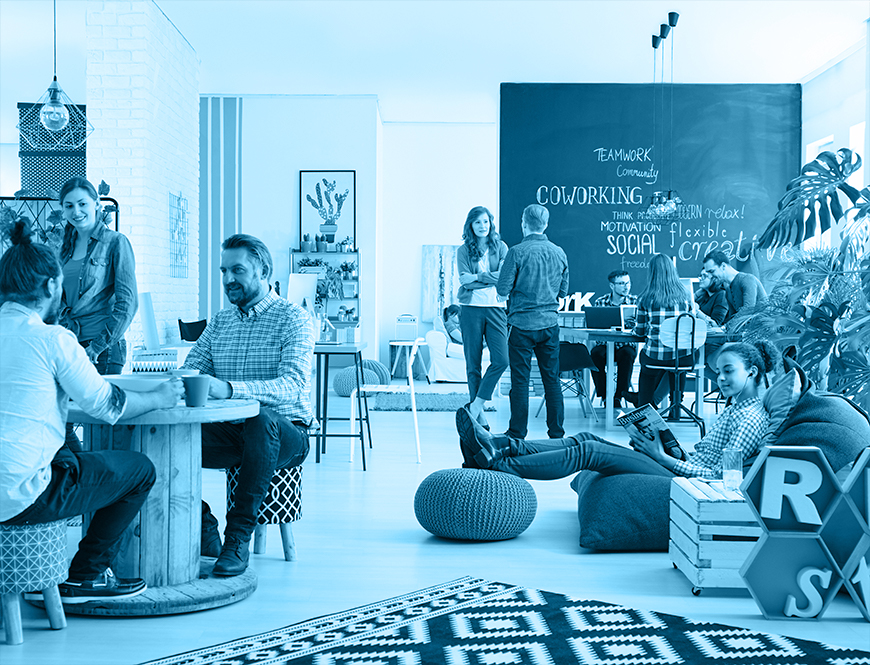 Agency life is all about team work
What is your focus as an agency team member?
Being able to listen and to learn are two essential parts of our job. In order to make the best use of our services, clients must be made aware of what our services are, and the benefit they can gain from them. Once you have understood what we are selling, you will be able to explain it to the clients. Because if you don't, the client won't understand either. Similarly, if you don't understand what the client needs, you won't be able to find a suitable solution for them.
My top tips for getting on in the agency world
Whenever time permits, talk to your colleagues about their projects. It's worth your while as you will be able to swap valuable notes, information and advice which you can apply to your own projects.
Be curious and dare to ask questions – it is an integral part of learning and self-development.
It's all about team work – they say that two heads are better than one. Just think what you can achieve in a team of over 20 specialists! As part of our team you will have the opportunity to bring your creativity to new heights, impress clients and forward your career.
Appreciate positive and negative feedback – if clients or colleagues comment constructively on your work, it is because they have insights that can help you to improve; and not to make you feel bad. Try to reflect on your own work and progress, and integrate this and feedback from others into your workflow.
Only present work that you can support 100%
This means a lot of work. If you're preparing a presentation, only include the assets/ designs/ concepts that you fully support and are able to explain to the client. Clients will notice if you don't understand and/or appreciate what you are presenting.
To be frank..
Working in an agency means being flexible. This can involve working over-time and travelling. It could be worse! And with a team who have each other's backs, it's all worth it.
Interested in joining our team? Check our jobs page and/ or contact me at henschel@infill.com