Simply engaging – patient eBooks
Being diagnosed with a new condition or having to care for a family member with a chronic disease can be a daunting experience. Emotional and informational support are highly appreciated and not always easy to find. In the emerging digital landscape, more and more patients will look to find both on the internet. If you can offer support and care solutions that are convenient, easily accessible and tailored to their needs, you will be able to nurture direct and lasting relationships.
In our experience, interactive eBooks are an ideal medium to educate, inform and interact with patients and caregivers by providing them with healthcare resources relevant to their condition.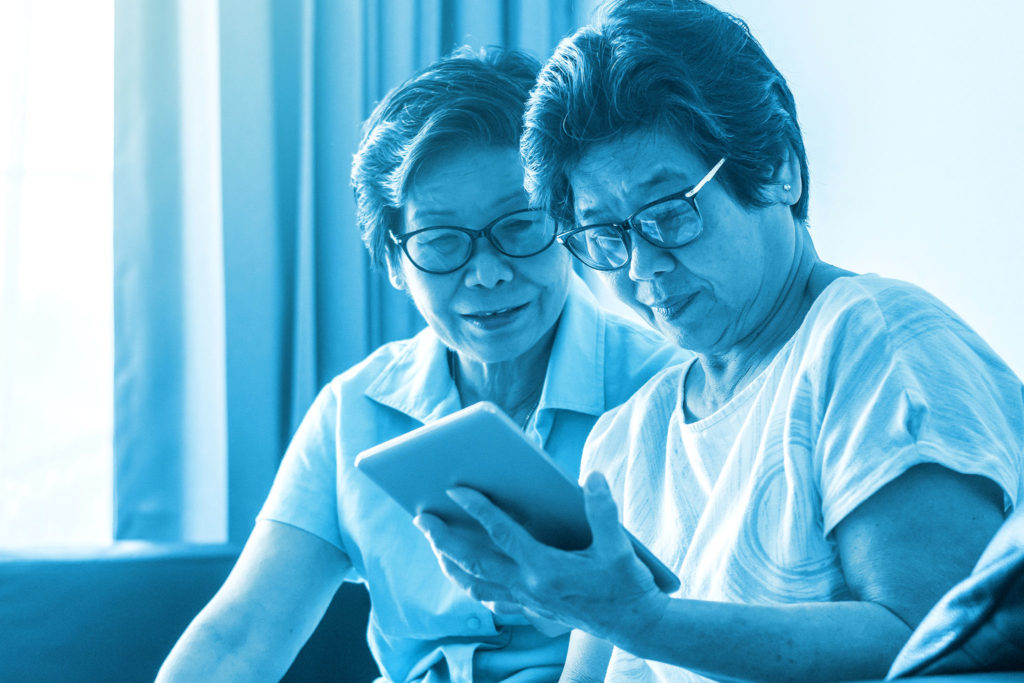 A fascinating read – patient eBooks
eBooks offer many benefits to almost any patient and carer group:
Because they are easy to download, readers can start engaging with them within minutes, without even having to leave their chair
They provide a one-stop-shop of information and support that can be accessed on- or offline
They are easily portable and can be shared with family, fellow patients or other interested parties
They can also act as a first contact to patient and medical societies as well as local self-help groups
Whether you download them in iOS, Android or pdf, interactive elements like animated infographics, videos, audio explanations, self-assessments and similar features will help to engage different learner types
Everything is stored in one document, that unlike any printed matter can be updated with the latest information at any time
Whether at diagnosis or at other stages of a patient journey, accurate, unbiased and easily accessible information is a vital need for patients and carers. By offering a patient eBook you can help patients understand their disease, deal with the challenges of living with the condition, and prepare them for the journey ahead. You can even share patient stories or let the reader accompany fictitious patients on their journeys throughout different stages of the disease. By watching them cope with different situations, manage their symptoms, and find sources of emotional support they will be able to draw practical tips and inspiration.
You may be able to increase the reach of your eBook among patients more quickly by collaborating with societies and patient advocacy groups, which will also contribute to a good consumer relationship.
In a nutshell, providing an interactive patient eBook may be a great opportunity to improve patient engagement, as a new and highly accessible, user friendly medium where your target group is already active. This can be facilitated by a search engine that operates independently of Google, providing more targeted results. And the best thing about eBooks is that you don't even need to develop new content from scratch – the content can be taken from your latest brochures and print books. All the benefit, with minimal input!
When will you develop your patient eBook? For more details and for an introduction to patient organisations or medical societies, please contact us at info@infill.com