Why effective multi-channel marketing is primarily a listen and learn exercise
Over the last few years, the way physicians learn has dramatically changed. They access learning materials and information that helps them in their daily work 'on the run,' and therefore need formats that suit their requirements. This is visible in the fact that 50 percent of CME site visits are made from smartphones and tablets. While this speaks to the time constraints of physicians, it also hones in on their need for reliable, bite-size, easily searchable, user-focused information that can be accessed quickly, on demand – and customised to the liking of each individual user.
This poses a gargantuan challenge to brand and medical liaison managers. To build a hub that is even vaguely competitive, you need to anticipate innumerable user and learning types. To what extent your multichannel marketing approach should veer towards pit stop or immersion learning depends on the target group and the disease area you are catering for.
Some physicians wishing to learn more about a rare disease will appreciate in-depth training on how to identify it. They value diagnosis tools and simulation exercises to hone their diagnostic skills. Other physicians in the same disease area will be looking for e-books and apps that support patient education and boost adherence. Others will pick at bits of information and look out for news throughout their working day as and when they need it. Whoever they are and whatever they do, there will be a time when they are looking for an online 'sparring partner' to discuss the merits of one approach against the other.
In short, in the age of two-way communication, interaction begins at the concept stage. Involve users from the beginning and on an ongoing basis in focus groups, user-feedback and editorial panels. Listen to their needs, learn which content they want, how they want to receive it and which forms of interaction they prefer.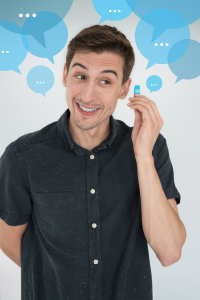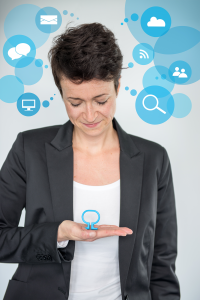 And then apply your insights by designing a site where content and usability are king and that can be shaped to individual requirements and preferences by the users themselves. Your target group will thank you by flocking to your hub. As long as you make things interactive and adaptable to the taste of the individual user.
There are many technical options: interaction and shareability as well as your own social media and email campaigns will help to make your sites known. Particularly when the KOLs who helped you at the concept stage join the social media discussions and tweet, share and recommend their favourite assets.
Sure, it is more involving and processes may take longer, yet your users will thank you by adding multi-layered perspectives to your content with their discussions – a fact that will pull more visitors in. By that time you have reached the next game level and entered the realm where the challenge is to determine how to react to questions from your audience and how to integrate them in the follow up to your programme.