Highlights from ESMO 2019
Nearly 30,000 delegates attended ESMO 2019, with many exciting and practice-changing studies presented. Here we bring you a taste of this years' highlights, providing an insight into the plethora of recent trials which have led to significant survival and quality of life (QoL) gains for patients.
PARP inhibition in ovarian and prostate Cancer
At the ESMO 2019 congress in Barcelona, results were presented from three phase III trials with PARP inhibitors (PARPi)- niraparib, olaparib and veliparib, investigated in a large population of women with newly diagnosed advanced ovarian cancer without BRCA mutation.
The reported results demonstrated that all PARP inhibitors significantly improved progression free survival (PFS) vs. control arm in the overall study populations, albeit with a more pronounced effect in DNA repair deficient patients.
PARP-inhibitors can therefore be considered as a new and effective treatment option in patients with newly diagnosed ovarian cancer regardless of BRCA mutation status.
The PROfound trial was the first positive biomarker-selected phase 3 study in patients with metastatic castration-resistant prostate cancer. The study yielded statistically significant and clinically meaningful improvements in PFS​, and improved time to pain progression versus Enzalutamide or Abiraterone. The results support implementation of tumour testing for HRR gene alterations in routine clinical practice​.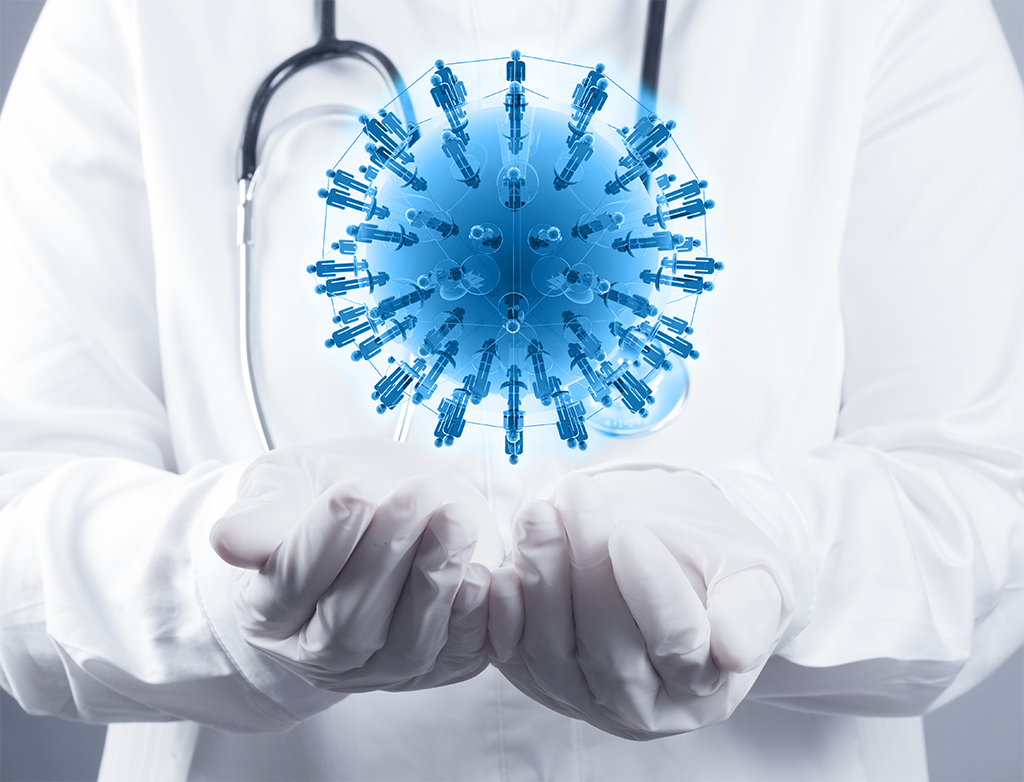 Pushing forward the standard of care for cancer patients
The ATTRACTION-3 trial found that nivolumab demonstrated superior OS and a favorable safety profile compared to chemotherapy in patients with previously treated advanced oesophageal squamous cell carcinoma (ESCC)​, with a survival benefit regardless of tumor PD-L1 expression​. Nivolumab may therefore represent a new standard second-line treatment option for patients with advanced ESCC​.
Anti-PD1 therapy in gastrointestinal, oesophageal, hepatocellular and urothelial cancer
Data from the KEYNOTE-181 study support the use of pembrolizumab as a new second-line standard of care for oesophageal cancers with PD-L1 CPS ≥ 10​.
Health-related QoL data from the KEYNOTE-061 study support exploration to identify gastric/ gastric-oesophageal cancer patients likely to benefit from pembrolizumab monotherapy​.
​In the CheckMate-459 study, nivolumab demonstrated clinically significant OS and PFS rates versus sorafenib as a first-line treatment for advanced hepatocellular carcinoma (HCC), with a favourable safety profile consistent with previous reports​. Improved QoL and reduced treatment burden were observed for patients treated with nivolumab.
The KEYNOTE-045 study demonstrated the superiority of pembrolizumab over chemotherapy in the treatment of urothelial carcinoma. In the IMvigor130 trial, atezolizumab plus chemotherapy improved median time to progression of metastatic urothelial tumours by 2 months versus chemotherapy alone. Patients receiving the anti-PD1/ chemotherapy combination had an 18% reduced likelihood of disease progression​.
The findings from these studies emphasize the importance of the excellent work of dedicated international teams pushing forward the standards of care for cancer patients. The exceptional standard of the proffered publications and presentations highlights the role of high-profile international congresses like ESMO in bringing these experts and practicing oncologists from all fields together to drive the future of clinical oncology.
As a healthcare communication company, infill works with pharmaceutical companies, researchers and oncology experts to make these new insights available to practising physicians all over the world. If you are interested in finding out more about facilitating trial results through innovative applications for medical education, please contact us at info@infill.com