A memo you do not want to miss
Imagine you had access to a digital portal offering you digests of findings from the latest oncology and hematology clinical trials at the touch of a button. Indexed by event, you could download unbiased congress reports summarizing recent presentations at international oncology and hematology meetings such as ESMO, ASCO and WCLC or EHA, ESH and ASH. How about some expert video interviews to put these findings into perspective, possibly in your own language?
Sounds tempting?
The good news is – it already exists, it is free of charge and is called…
memo inOncology
The idea for this digital congress resource was initiated in 2015 when https://memoinoncology.com/ was created as the digital twin of the established Springer Magazine of European Medical Oncology (memo). Both offer a professional review of current research and development in oncology and hematology relevant for daily practice.
Digital versions of congress digests with specific foci offer special insights into defined indication and therapy areas. Coverage is broad and not company-specific, offering insights into a wide variety of studies in the context of the current treatment paradigm. For example, our ESMO 2020 congress reports on solid tumors and accompanying slide deck focus on PD-1 inhibition and PARP inhibition in GI and ovarian cancers.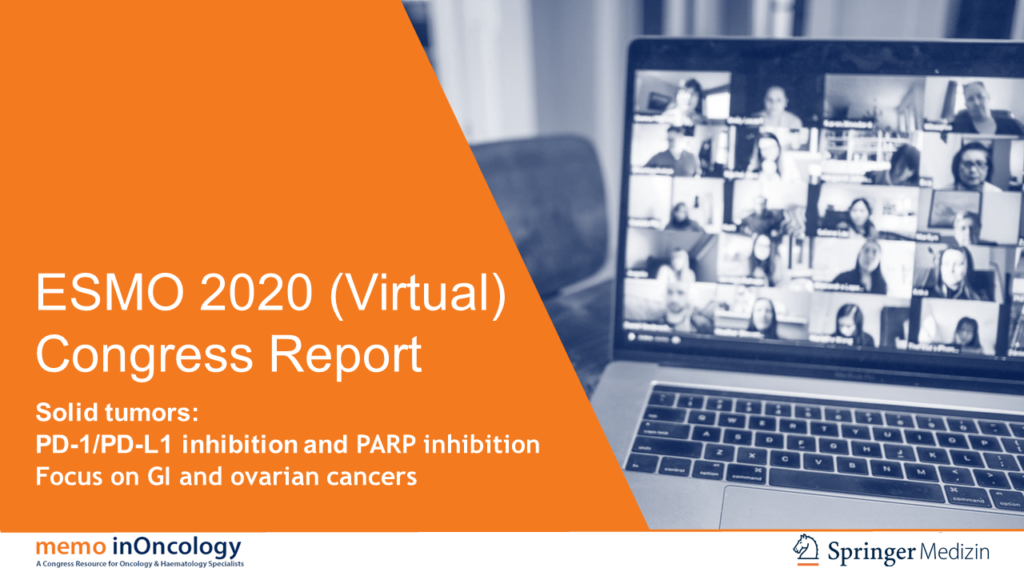 The portal also includes a medical education section, highlighting recent developments in lung cancer and solid tumour treatments (with more to follow). Initially supported by one sponsor, the portal now receives support from three partners and is associated with approx. 25 medical societies – ensuring its independence.
What makes it attractive for oncologists and hematologists?
Clinicians' time is precious and there is a limit to the hours in which they can collect, review and digest scientific information on a specific topic from a variety of credible scientific sources. Congresses have been the traditional route to gain new insights. However, for most experts it is impossible to visit all congresses – even in their pandemic-induced virtual format. Responding to this need, memo inOncology offers a digest of the latest developments validated by medical societies. Congress reports are currently available in English, Japanese and Mandarin.
Due to the nature of its content, memo inOncology is a work in progress. To stay up-to-date on reports, you can sign up for updates. We continuously work to improve the experience according to user feedback and we would love to hear your thoughts. If you are interested, try it out for yourself by visiting https://memoinoncology.com/. We would be delighted to hear your feedback!
Equally, please contact me at land@infill.com if you would like to find out how to become a sponsor and/or how to set up a similar resource in another disease areas.
In the meantime, please watch this space. In my next blog article I will be talking about the recent website update.