We are in the count-down to the next big medical congress and my diary is looking rather full. By the end of the week, we need to ensure that the experts we have chosen are prepared for a clients' satellite symposium, with slides prepared, KOLs briefed, and questions for the Q&A at the ready. The final e-reminders have to be deployed to our pre-established list of target recipients, and our team at the ready to support our clients, KOLs and users throughout the congress. Once the congress is over, we will begin compiling congress reports focusing on our clients' desired indications and abstracts. We may also include video interviews with experts. These will be used to keep HCPs updated on the latest developments in their field and guide the very best clinical practice and patient care.
But for now, I have to take another call. Because we are also in the run-up to our next advisory board. Bringing experts in a chosen indication or therapy area together from all over the world can be challenging, but we have it covered. Time to finalize the attendee and speaker briefings, make any last-minute changes to the presentations, and answer questions from attendees. After the meeting, we will write a concise report, a summary slide deck, and follow up on next steps. This will help our client to support physicians in accessing and prescribing a new drug – and we will provide medical education packages to assist with this too.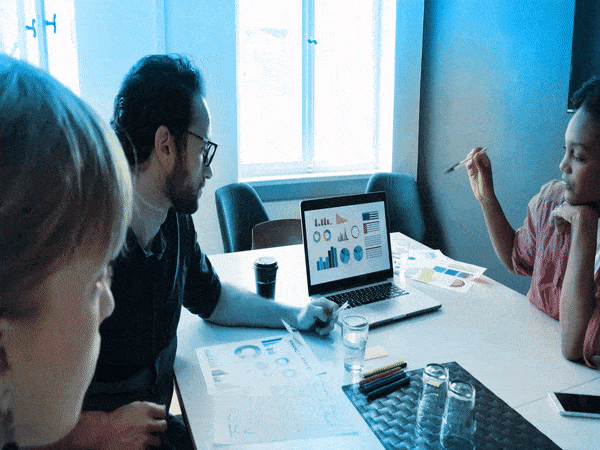 Writers' conference: updating each other on projects and their status
But hold it! Because an HCP training tool needs an extra patient case added, and all its interactive features reviewed one more time before it goes live. For CME accreditation, we liaise with other agencies and medical societies. And we need an extra expert interview following the publication of a new study. So, it's time to cancel that coffee break and head to the next virtual meeting!
Here at infill, our team of highly qualified medical writers have a deep understanding of trends across a wide range of indications and therapy areas, and extensive experience in conveying a concise, compelling message to a wide range of audiences – from top KOLs to patients and parents. As scientists, we know the importance of good quality data. And as healthcare communicators, we pride ourselves in our ability to tailor content to meet our clients' needs.
We work with clients around the world to find innovative, impactful strategies to bring wide a range of medical communications projects to life. If a year of a global pandemic has taught us anything, it's that flexibility is a must. Where our clients face a challenge, we will find a way to turn it into an opportunity. Medical writing is at the heart of everything we do, and we're here to make your project a success – for doctors, for patients, for people.
If you are interested in finding out more about how our medical writing services can provide intelligent, creative, tailored solutions to meet your needs, please contact us at info@infill.com