The new gold standard – virtual narrative teaching
Virtual narrative teaching has become the new gold standard of medical education, and interactive patient cases are a prime example. As virtual learning tools they can easily be accessed from a computer, mobile phone or tablet, from anywhere in the world. This makes them more accessible because busy health professionals can use them at their convenience. Depending on the context, they can be presented as tutorials, guided simulations, virtual patients, games, interactive question-based or descriptive quizzes, and seminars.
Most patient cases are interactive and come in a standard format. To be an effective learning tool and improve practical skills and technical procedures, a patient case will replicate some or all aspects of real-world patient scenario, while allowing the learner to experiment in a virtual manner.
What are the benefits of using patient cases in healthcare education?
Learning by doing, doctors can actively engage in a concrete patient case and use deductive reasoning to come to conclusions. In addition to acquiring new medical facts, they can enhance their problem solving and analytical skills. Depending on the case, they learn about decision making in complex situations where there are ambiguities.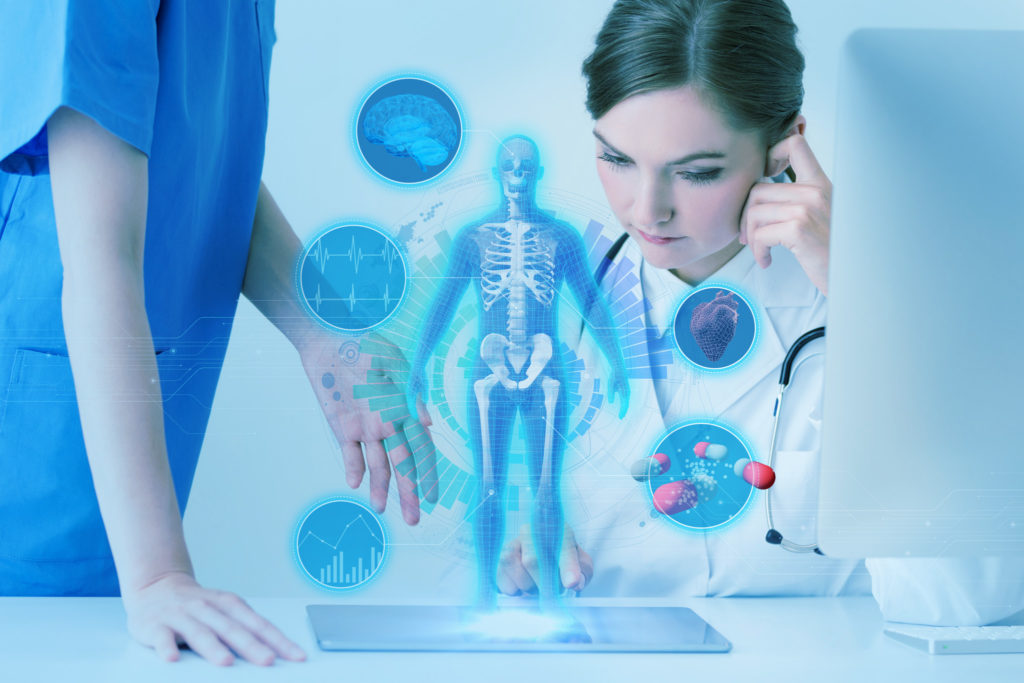 Interactive learning actively engages
The level of interaction and engagement is case-dependent and depends on the desired learning objectives. For instance, after a detailed description of the case, the sequence can follow up with the question "What would you do in this situation?" Alternatively, a more complex, detailed description can require learners to fill in or respond to different questions, or even to develop a solution to a case with multiple potential solutions.
Another major benefit of patient cases is that health professionals can retain and recall the facts from the example they studied better, when they need them in a clinical setting.
The application of patient cases varies between different diseases, but it is generally increasing as it is flexible and convenient, and saves on education time and thereby costs.
Although they do not replace the clinical patient scenario in real life, virtual patient case studies provide a more realistic learning situation than the traditional narrative teaching. They can be supplemented with tools such as online seminars and education platforms.
If you would you like to learn more about these virtual tools, please contact us at info@infill.com